Giddy Up Ranch Pony Rides
We offer ponies of all sizes, colors, and breeds. Each is well groomed before your event, and we can bring as many as needed to fulfill your request.
All ponies are equipped with saddles, and colorful matching pads and halters. Riders are hand-led by our trained and experienced staff.
Pricing will vary according to number of ponies and hours of rental. Prices may also increase slightly for locations outside our service area.
If you need something and don't see it, just ask. We are very flexible and can tailor a program to fit your needs. We can outfit cowboys and cowgirls in full western attire to fit your theme.
Choose a package that is best suited for your event and budget. Once you have determined your need, you can either give us a call or send us an email to begin the booking process.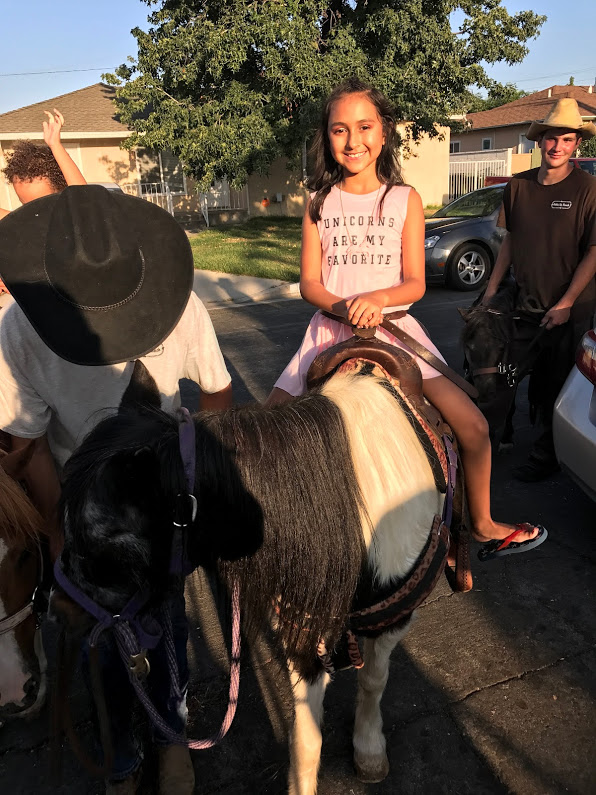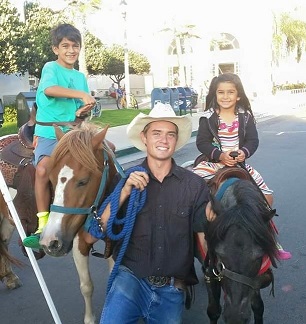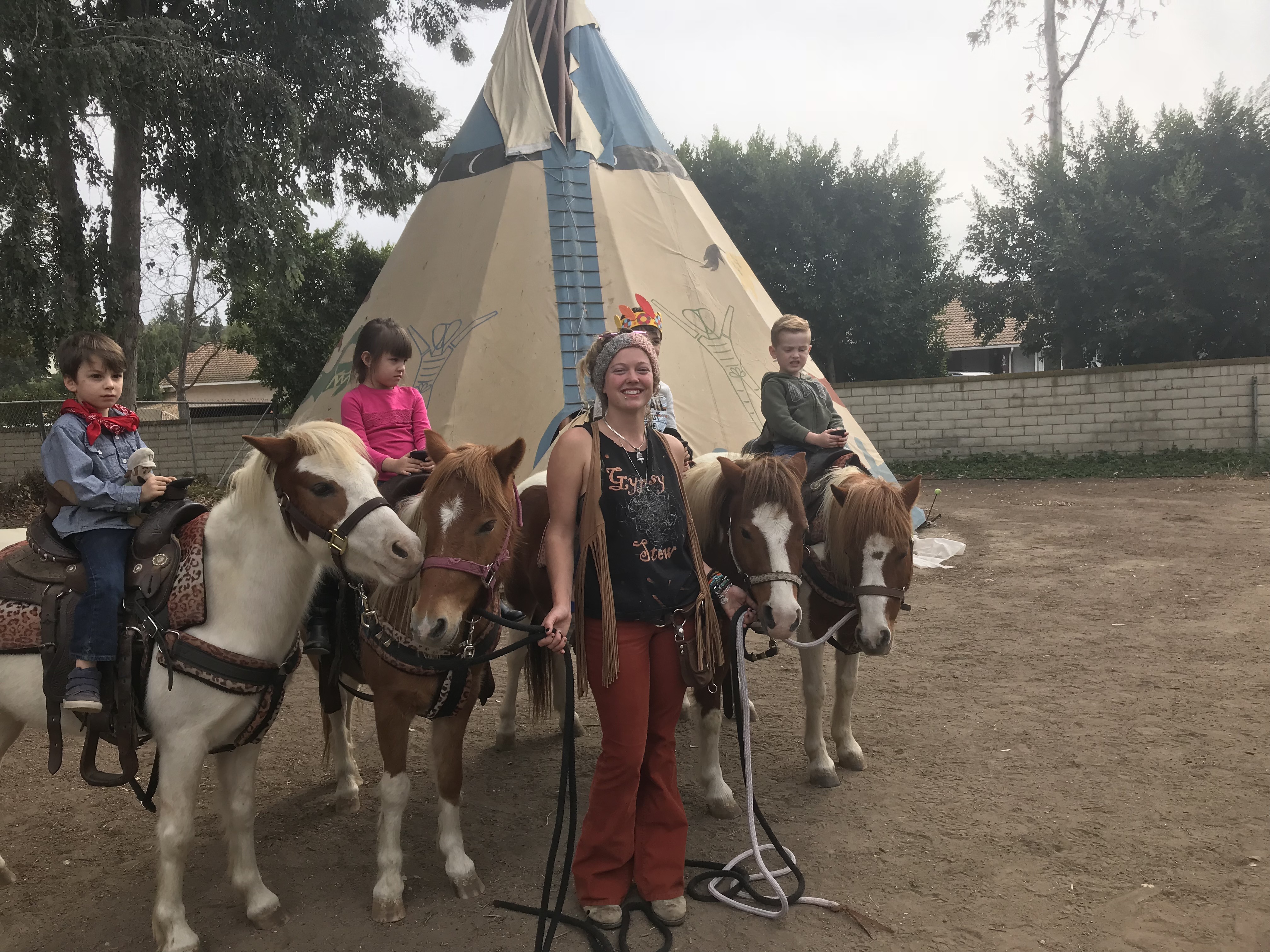 The pony carousel is best for large parties and high traffic events.  The sweeps can hold 4 to 6 ponies, which allows for the quick loading and unloading of multiple passengers. A 30x30 area is required for all sweeps. If you don't think one is sufficient for your estimated number of guests, you can order a second to double the pace and shorten the lines at your fair, carnival, or festival.  Carousels are subject to availability, so order early to secure your date.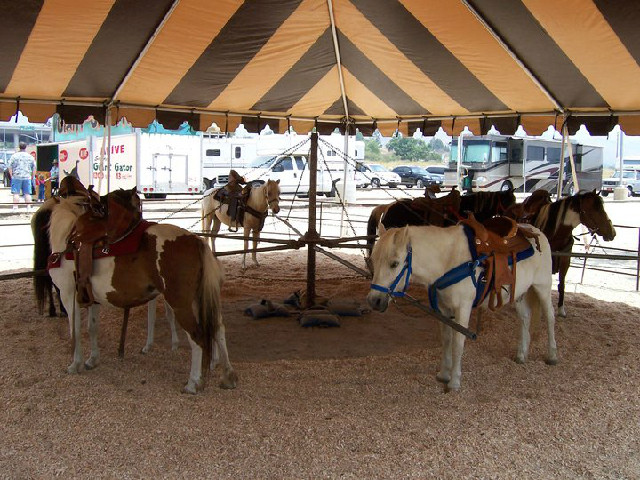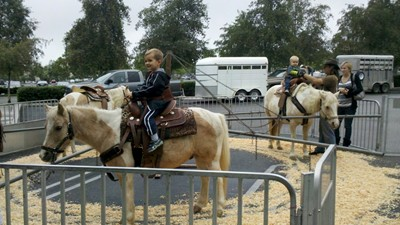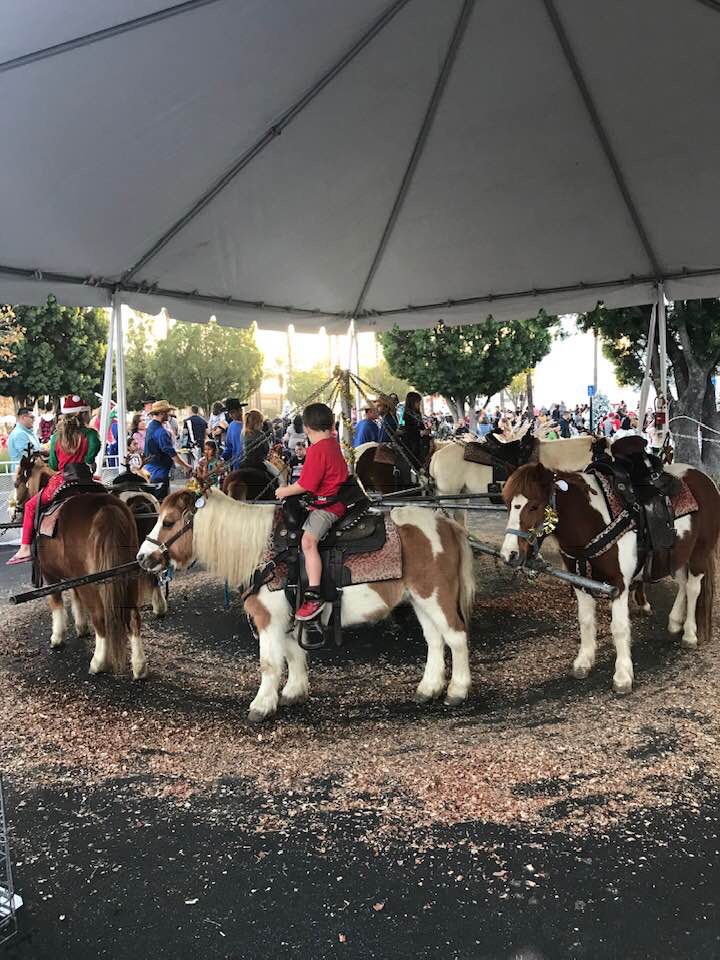 There are many children's parties that are unicorn themed. Appearing on plates, napkins and hanging decorations, its image is clearly seen. But most of these functions are absent the guest of honor, because adult imagination is narrow in comparison to that of a child. How can you deliver to a party something that does not exist? Well, the answer is a lot easier than you may think.
Through imagination and creation, we can all become a child again. With a touch of glitter and bows, and a spray of dye in just the right places, our ponies easily transform to duplicate those images of legend. With a single horn protruding from its head, the final and most important detail is applied, and no longer do we have myth.