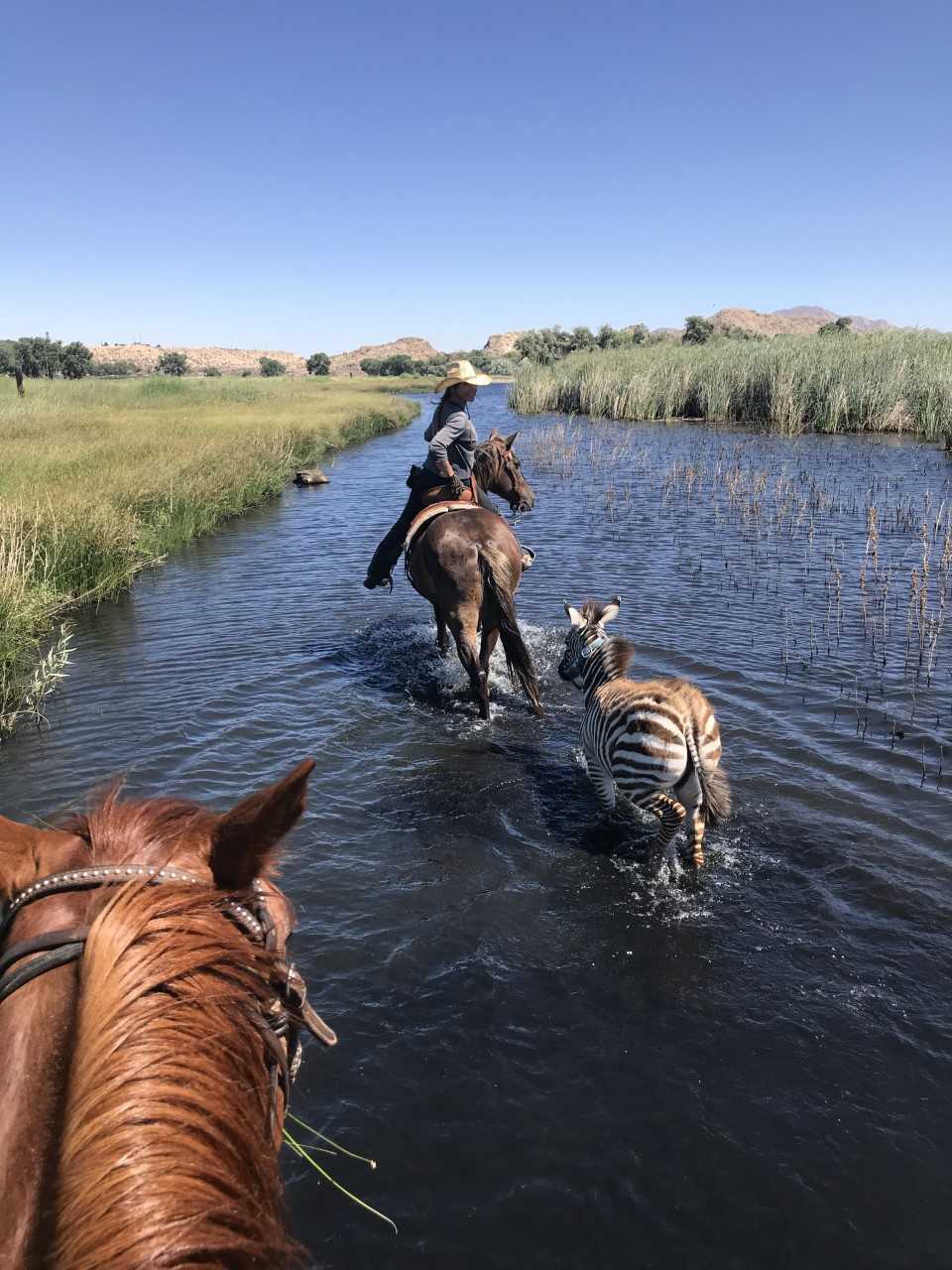 Guided trail rides are available for intermediate and advanced riders. This freestyle horseback riding experience is available on-site or selective venue, so be sure to specify while booking to ensure that you are being priced accordingly.
On-site - The on-site option may be more suitable for those in the closest proximity to our ranch. This trail ride will take you down a scenic route along the river bed in Mojave Narrows Regional Park, in the City of Victorville. There is a "per-hour" charge for the rental of the horses and guides.
Selective Venue -  For those that are restricted by travel or prefer an alternate horseback riding location, we give you an option to choose a trail and we'll meet you there. Through this option, we transport the horses to a designated location and hit the trails from there.  All selected trails must be pre-approved, so we can ensure there are no potential hazards. Selective Venue will include a transport fee, which will be determined by the distance from our ranch.
Lessons - Have you been wanting to hop in the saddle, but you have never rode before?  That's not a problem. Riding lessons for beginners is also available. This is hands-on instruction for children and adults. Lessons are charged by the hour and provided on our ranch.
Boarding - All it takes is a sudden change in circumstance for animals to become displaced. And more often, it may be a simple business trip or planned vacation that can be disrupted without a facility to provide animal care in your absence. We provide temporary housing for your horses and livestock when situations arise, with a reasonable charge for their feed and care. We are USDA certified, ensuring that your animals remain in loving hands.