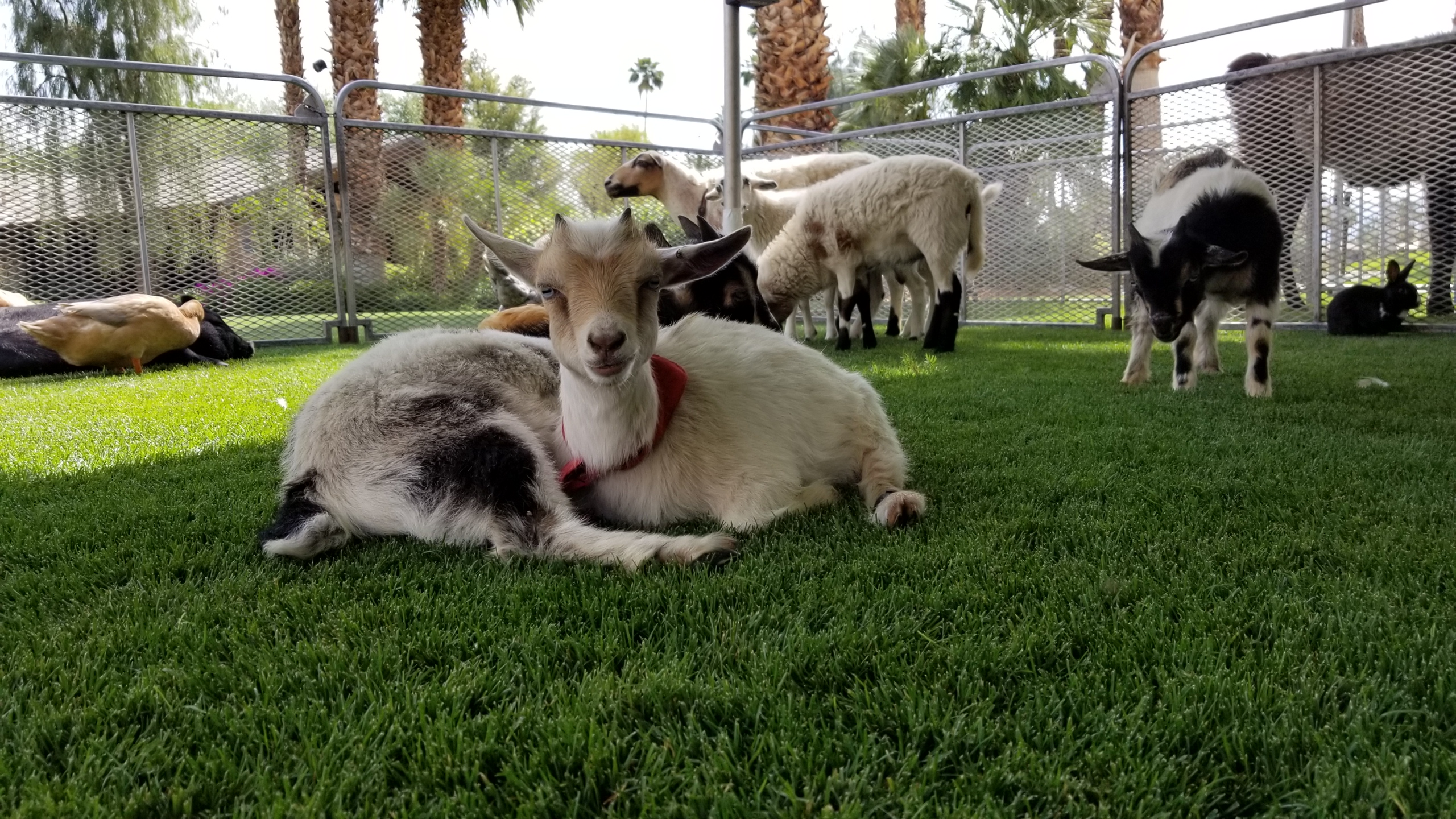 The COVID-19 pandemic has quickly created changes in our lifestyle.  In order to adapt to this new way of life, be it temporary or longstanding, we have created options which will allow you to continue to enjoy or services, while also promoting social distancing.  These option services have been added in hopes of retaining some type of normalcy in what is now a very abnormal world.
Animals for ZOOM Conferencing - for the moment, ZOOM has become the social savior.  With the reopening of communities being a lengthy process, many of us continue our studies and conduct our business from home.  ZOOM allows you to stream groups into your living room for lessons and sessions, or maybe just to capture the familiar faces of friends from their locked down areas.  Now you can also stream our animals into the group to be used as amusement, the focal point of a project or simply that much needed stress reliever.
Drive-By Zoo -  This zoo can be set up in a parking lot, playground or front lawn.  It allows your guest an opportunity to view live animals, while maintaining a safe distance.  If the area isn't sufficient for vehicle traffic, it can also be set up as a Walk-by display.
Ride-By - The animal ride-by is a contactless service that allows us to bring specific animals to a location.  You have your choice of a horse, pony or camel, which would either be ridden or walked in from of your home or business.
Please keep in mind that all other services remain available, though with slight changes in our operation to allow social distancing.  If you are interested in any of these services, give us a call, so we can discuss new methods set in place to keep everyone safe during these troubled times.